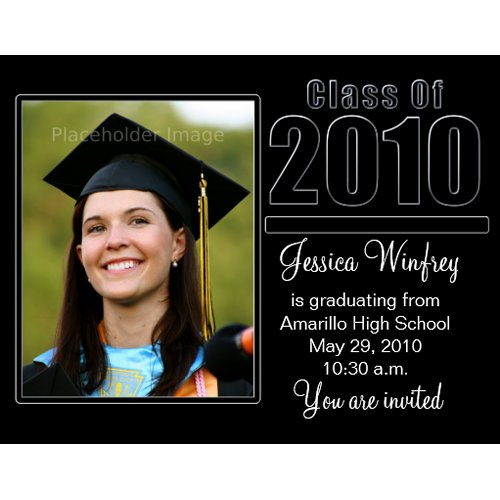 A very big
THANK YOU!
to Angela

. She just purchased 100 Photo Graduation Invitations! Another very big
THANK YOU!
to Brittany who bought 25 of the same card!
Class of 2010 Photo Graduation invitation is customizable. Black on silver colored trim with raised appearance used for: Picture frame, Class Of 2010, and divider. All elements can be repositioned or deleted and replaced with your own. Replace the placeholder image with your child's picture. Replace the sample text with your own details and message. Plenty of space on back for extra information. Choose from a wide variety of fonts and colors. Can be used for any year, high school-college graduation.
Matching Graduation Congratulation Cards and Thank You cards also available!