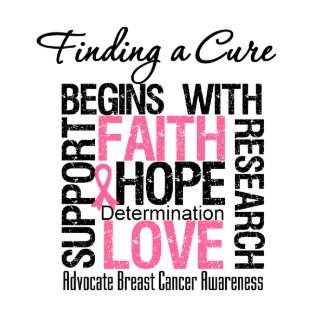 Finding a Cure For Breast Cancer
by
giftsforawareness
Design
customized t shirts
at zazzle.com
It's Breast Cancer Awareness Month! Yes I'm a few days behind but that's another story.
giftsforawareness's Store at Zazzle
has many great designs. I'm liking typography lately so I picked this one to showcase.
Another plus for this shop: Breast Cancer Awareness t-shirts without being crude. As always it has to be Family Friendly here.